In last month's post, Contemplating Neo Fabuland, I set out my idea to apply the design conventions of Fabuland as a visual style in my MOC for Brickvention next year. I have recently been working on plans exploring the style, starting with the windows.
Fabuland has a range of window pieces that have a distinctive storybook style (pictured below) – quite different to the look of standard LEGO windows – I believe that creating windows that mimic the style of the originals will be one of the keys to making my Neo Fabuland buildings read as Fabuland.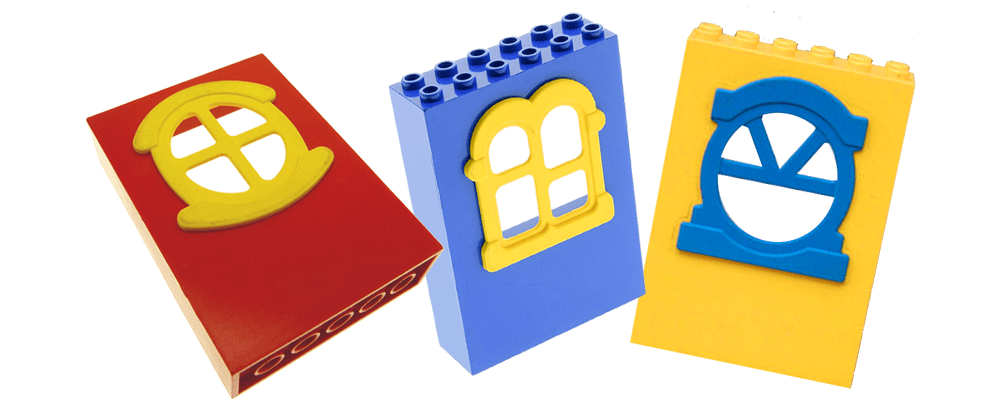 So how to brick-build some Fabuland-style windows? I started by deciding that my windows will most likely use standard LEGO 1x4x3 windows as a basis so they can have panes of 'glass' and sit flush with my walls, though I plan to use rail and jumper plates to add offset sills and protruding window frame details as a way to get in more rounded forms like the actual Fabuland window pieces.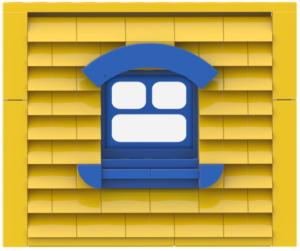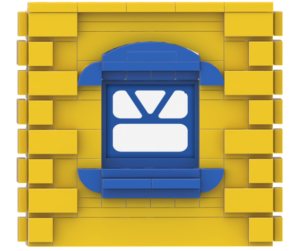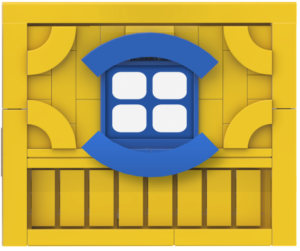 Above you can see that I have created three sample window designs in LDD (rendered in Studio) as a proof of concept, mimicking the style of the Fabuland windows, and showing the techniques I plan on using to create these windows and build them into various types of walls.
I need to come clean with the pane details, I am sure you have noticed that I have got some pane designs here that do not exist as available LEGO pieces… I am going to use my wife Kara's Cricut to create vinyl cut stickers of the pane detail redrawn from the existing Fabuland windows (you can see my current concepts below) which I will stick directly onto the window 'glass'.

What do you think? Do you think they read as Fabuland windows? Got a suggestion for an improvement? I'd love to hear it! Comment below, or drop me a line if you prefer!